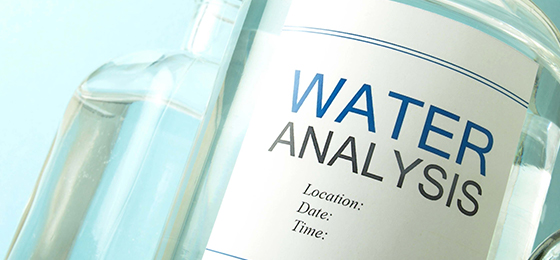 March 19th, 2019
Legionella inspections set to increase in 2019 Is your business at risk?
The Health and Safety Executive (HSE) has stated it will deliver around 20,000 proactive legionella inspections in 2018/2019, as it spotlights legionella as a high-consequence risk. The HSE has also said its inspectors will be focusing much more on the control and management of legionella risks in the workplace.
Are you clear what Legionnaires Disease is, how your workplace could be at risk, and how to review your own legionella management and control processes? If not, you're not alone. Read on and we'll explain all.
What is Legionnaires' disease?
Legionnaires is a severe form of pneumonia, caught by inhaling droplets of water from things that create aerosols, such as; showers, spas, hot tubs, mist machines, swimming pools, cooling towers, and decorative water features/fountains.
It's usually caught in places where adequate control measures haven't been put in place or maintained.
Is my business at risk?
Any water system, with the right environmental conditions, could be a source for legionella bacteria growth. So, there could be a reasonable, foreseeable legionella risk if your water system:
has a water temperature between 20–45 °C
creates and/or spreads breathable droplets, e.g. aerosol created by a cooling tower, or water outlets
stores and/or re-circulates water or
is likely to contain a source of nutrients for the organism to grow, e.g. rust, sludge, scale, organic matter and biofilms.
The most common sources of legionella are in man-made water systems including:
cooling tower and evaporative condensers
hot and cold-water systems and
spas and hot tubs.
With this in mind, it's feasible that any business could be at risk and should take the necessary actions. The HSE will also be inspecting third parties who provide services to control legionella risks, including water treatment contractors, legionella risk assessors and cleaning contractors.
What can you do to limit the risk?
If you are an employer or someone in control of premises, including landlords, you must understand the health risks associated with legionella.
Duties under the Health and Safety at Work etc Act 1974 (HSWA) extend to risks from legionella bacteria, which may arise from work activities. More specifically, the Control of Substances Hazardous to Health Regulations 2002 (COSHH) provide a framework of actions designed to assess, prevent or control the risk from bacteria like legionella and take suitable precautions.
As an employer or a person in control of the premises, you must understand how to:
identify and assess sources of risk
manage the risks
prevent or control the risks, and
keep and maintain the correct records.
Assess the sources of risk
Getting a risk assessment done is the duty holder's responsibility. If you're not competent to do this, it's your responsibility to instruct a competent 3rd party to undertake the risk assessment on your behalf. The duty holder should also appoint a competent person/s, known as the responsible person, to help meet health and safety duties. The responsibility person/s should be competent and have knowledge of the water systems. They should also be given adequate training.
Your risk assessment should include:
management responsibilities
competence and training of key personnel
any identified potential risk sources
any means of preventing the risk or controls in place to control risks
monitoring, inspection and maintenance procedures
records of the monitoring results and inspection and checks carried out, and
arrangements to review the risk assessment regularly, particularly when there is reason to suspect it is no longer valid.
If the risk assessment concludes there is no reasonably foreseeable risk or the risks are insignificant and being properly managed to comply with the law, no further action is required. However, existing controls must be maintained and the assessment reviewed regularly. You should also consider a review of your risk assessment if:
there are changes made to the water system
the users fall within a higher risk category
the water system has a change of use
monitoring or control measures are no longer effective, or
there is a positive Legionella result.
Managing the risk
Inadequate management, lack of training and poor communications can be contributory factors in outbreaks of legionnaires disease. It's important that those people involved in assessing risk and applying precautions are competent, trained and aware of their responsibilities.
The duty holder should appoint a competent person or persons to take day-to-day responsibility for controlling any identified risk from Legionella bacteria.
If there are several people responsible for managing the risks, e.g. because of shift-work patterns, they all must have the authority, competence and knowledge of the water systems.
If you decide to employ contractors to carry out water treatment or other work, it's still the responsibility of the competent person to ensure that the treatment is carried out to the required standards.
Preventing or controlling the risk
First, consider whether the risk of legionella can be prevented by looking at the type of water system needed.
If the identified risk can't be prevented, a course of action must be devised to manage the risk by implementing effective control measures. A written control scheme should be specific to the systems within the risk assessment.
Keeping records
The regulations require that employers that have five or more employees should record any significant findings on their risk assessment, plus the steps taken to prevent exposure to substances hazardous to health.
Records must be retained for the period they remain current and for at least two years afterwards, with the exception of records for monitoring and inspections. These records should be kept for a minimum period of 5 years.
Other duties
Under the Notification of Cooling Towers and Evaporative Condensers Regulations 1992, employers must notify the local authority, in writing, if they operate a cooling tower or evaporative condenser. And they must include details about where they are located. The Regulations also require notification when such devices are no longer in use. Notification forms are available from your local environmental health department.
How can JC Water Services help?
The team at JC Leisure Solutions can provide a range of services to help keep your business compliant including:
log book and system management reviews/audits
legionella risk assessment and reviews
consultancy works
weekly flushing of infrequently used outlets
monthly temperature monitoring
quarterly disinfection and descaling of shower heads or spray outlets
cold-water storage tank inspections
tank and system clean and disinfections
calorifier blowdowns
expansion vessel flushing, and
microbiological and Legionella sampling.
JC Water services can also offer a free gap analysis of your current management and control schemes, to ensure they fit the risk defined in your risk assessment. If you need any advice or help please give us a call.
With a 24/7, 365 days per year technical helpline and helpdesk/call out provision, we are always on hand to support your business