Swimming Pool Maintenance Essex
Here at JC Leisure Solutions, we understand that your pool needs to be safe and inviting to swim in. Regular swimming pool maintenance Essex could be the answer to a safe and healthy pool in your facility. Whether through reactive or planned pool maintenance, we're passionate about ensuring your pool is kept clean, safe and well-maintained and through our Essex pool maintenance services, we aim to do exactly that.
Our Essex swimming pool maintenance service is designed with you and your operating objectives in mind. When your pool is in need of repair, our active pool maintenance service in and around Essex will provide you with a quick, reliable service every time. With our technicians located at key areas around the country, you can rest assured that this is the case. Each member of staff is highly skilled and fully trained to handle your pool maintenance and with availability 365 days a year, they're eager to achieve minimal downtime for your pool.
While reactive maintenance can be beneficial depending on your budget, if you require regular swimming pool maintenance in Essex, read more about our planned pool maintenance services in Essex, below.
Reliable Planned Pool Maintenance Witham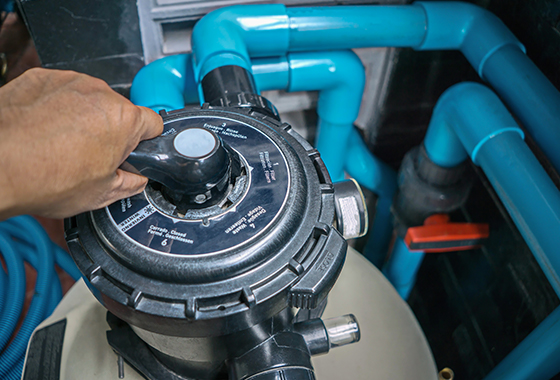 Keeping your pool in working order all year-round is a must for any operator and through careful planned maintenance, you can achieve exactly that. We can build a planned pool maintenance program to suit your individual facility requirements. We can visit weekly, monthly, quarterly, biannually or annually for your pool maintenance depending on your budget and your needs, so you can ensure your pool is kept safe and healthy for longer.
Regular, planned swimming pool maintenance Witham can help to keep everything in working order and your business up and running according to your budget. For leisure centres with a high volume of clients, regular maintenance could be the better option for ensuring that your pool remains safe, while those with pools that are used on a more limited basis, less-frequent pool maintenance could be sufficient.
Regardless, our team will provide a thorough evaluation of your site, your objectives and the budget that you have available to ensure that your swimming pool maintenance Witham is suited to you. If you're interested in our pool maintenance services, get in touch with us here at JC Leisure Solutions to get a free quotation from our experts, today.
Contact our customer support team if you have any questions.
With a 24/7, 365 days per year technical helpline and helpdesk/call out provision, we are always on hand to support your business