Understanding how to keep your facility's pool or Spa clean and clear is important in maintaining optimum water quality for your customers. This is more important than ever before since the implementation of the updated HSG282 legislation which came into effect in January 2017, requiring all spa-pool systems to manage and control the risks of Legionella and other infectious agents. In the case of a hot tub or spa, water volume is expected to be replaced on a weekly basis and filter media replaced or cleaned annually. Our filter media maintenance service can help to improve the cleanliness of your spa or pool by changing filter media when required.
The main purpose of our filter media maintenance services is to ensure that your business remains compliant with the updated legislation, while helping to guarantee that your pool remains healthy and free of infectious diseases which could harm the health of your customers. But how do you know when you require filter media maintenance?
Even at the pool's deepest point, you should be able to see the bottom as a result of the pool water being entirely clear. If the waters are becoming murky and the clarity of the pool water is questionable, then you could possibly require filter media maintenance services from the team here at JC Leisure. Filtration is key when it comes to keeping your water as clean as possible, and our professional filter media maintenance can help to ensure your pool meets the set requirements, no matter its size or depth.
Get a free quotation for our filter media maintenance services, today.
Filter Media Maintenance In The UK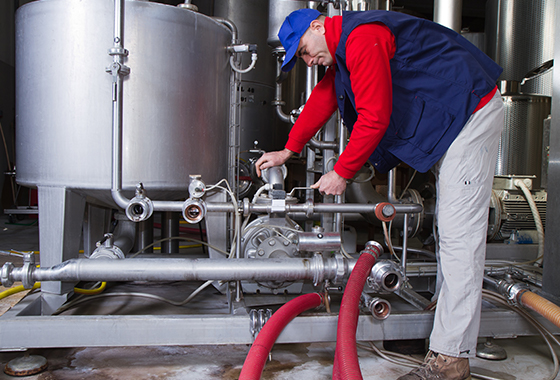 At JCL, we aim to provide you with the most effective methods of filter and media maintenance possible. Our expert technicians can offer the traditional methods, and can also offer a newer, more environmentally friendly filter media maintenance service across the UK. Our filtration methods are designed to suit every requirement and every budget, and our expert team can utilise these methods in order to ensure your facilities are compliant while causing minimal disruption to your daily operation.
Our technicians can undertake a number of services as part of our filtration maintenance, including full checks on elements such as the sand quality, the underneath of any drainage systems, and to determine if any corrosion has taken place. If so, we can arrange remedial work, full repairs or even a replacement where necessary. We encourage regular filter media maintenance and ensure that this is an integral part of our planned maintenance service agreements, to ensure your pool is of the highest possible quality for your customers.
Our services are available nationwide, and we can help to consolidate contracts across various locations in order to ensure that you are getting the highest possible service across all of your facilities. As a leader in the pool maintenance industry, you can be certain that you are obtaining the highest quality services when you turn to JC Leisure.
Find out more about our filter media maintenance across the UK by contacting a member of our expert team today.
Contact our customer support team if you have any questions.
With a 24/7, 365 days per year technical helpline and helpdesk/call out provision, we are always on hand to support your business