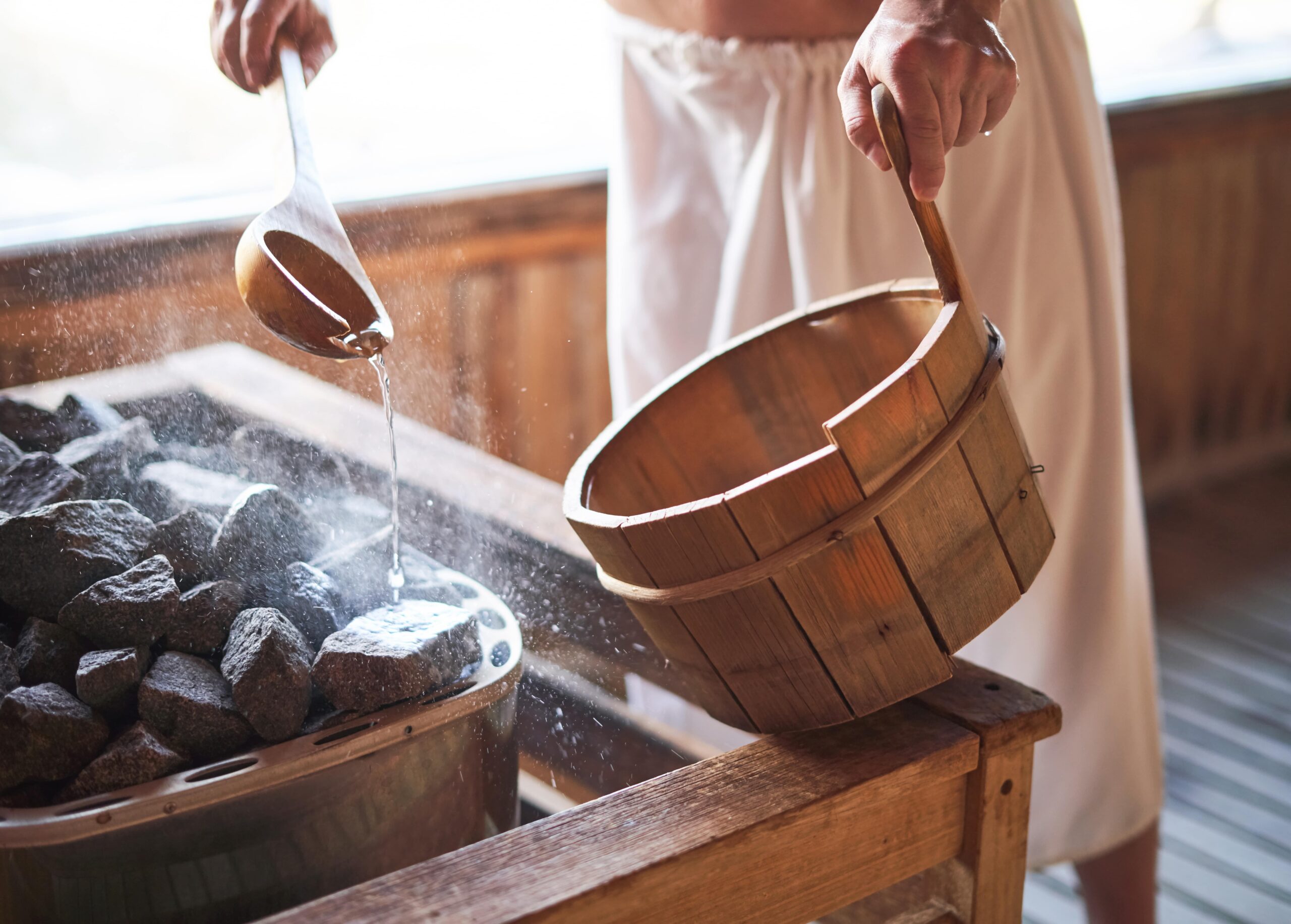 November 29th, 2022
What Are The Benefits Of Saunas and Steam Rooms?
Very few of us enjoy the cold, which is why stepping into a sauna or steam room could be the perfect way to recharge this winter. Boasting an array of health benefits, both saunas and steam rooms offer much more than meets the eye, improving wellness and reducing stress. They're popularly found in wellness centres and leisure facilities, offering customers the chance to recuperate after an intense gym session or to chill out away from the hustle and bustle of life. Because of this, we'll be delving deep into the benefits sauna and steam room installation, below.
Workout Recovery
One of the major health benefits of a sauna room is the workout recovery it provides. So, if you boast a gym within your wellness centre, spa, or leisure facility, installing a sauna and/or steam room, could provide the excuse your customers are looking for to take time to themselves. This is because the heat increases the circulation of oxygen and blood in the body, promoting faster muscle repair. On the flip side, some may choose to head into the sauna or steam room before their workout to loosen their muscles to reduce potential strain.
Lowers Blood Pressure & Increases Joint Mobility
Health benefits of a sauna room also include the ability to lower blood pressure whilst increase join mobility (reducing stiffness), which is ideal for both men and women suffering with either condition. With this in mind, installing one in your wellness centre, spa or leisure facility can help ease discomfort your customers are experiencing, offering them a safe and pleasurable escape to support their health and wellbeing. Many people sign up to said facilities to utilise either a sauna or steam room for this reason, leading us onto our third point…
Increase The Competitiveness Of Your Facility
We live in a highly competitive world, so it's important that you match, if not surpass, the facilities that are available in other wellness centres and spas in the nearby area. Installing a sauna or steam room is one of the ways you can do this, offering your customers with an additional new way to relax whilst also adding to the value of your business. As a result, it's likely that your facility may appeal to a wider audience, making onboarding new customers much easier due to having more to offer.
Aaand… Relax
We've used the word 'relax' throughout this article, but it really is true. One of the health benefits of steam room is that it provides a further way for your customers to relax. For some, this will involve hitting the gym and listening to a hardcore playlist, whilst others prefer sitting and taking time to themselves. Regardless, the benefits of a sauna and steam room truly outweigh all of that and is something your customers will be thankful for, particularly during the winter months when our bodies crave warmth and moisture.
In Summary
The benefits of sauna and steam room are truly unmatched, adding to the value of your spa, wellness centre or leisure facility. This is particularly true as few of us have the luxury of installing one at home and, although possible, are often favoured locally. The health benefits of a sauna room and health benefits of steam room are also second to none, providing relief in many ways. With the ability to lower blood pressure, improve circulation, ease bronchitis symptoms, and reduce joint stiffness, it really is a no brainer.
Ready to install a sauna and steam room in your facility? Contact our expert customer support team on 01376 513246 or request a call back by completing our contact form online today.
With a 24/7, 365 days per year technical helpline and helpdesk/call out provision, we are always on hand to support your business