Water Risk Assessment Essex
JC Water Services can provide you with all of the information you require to keep your business compliant. The legionella control ACOP falls under the Control of substances Hazardous to Health Regulations, and the Health and Safety at Work Act 1974. It states that employers must make every effort to reduce the risk of exposure to legionella bacteria to staff and visitors. The most effective way to do this is to have a valid legionella and water risk assessment Essex in place which outlines the risks that are posed and will show how to best deal with the associated risks, as well as staff having full legionella awareness training Essex. From here, a plan can be put in place to eliminate the legionella and improve your water standards.
Risk assessors at JC Water Services are trained to BOHS standards and are competent to assess the makeup of your water systems and to advise you on what is required to keep your business at low risk. Our risk assessors and legionella awareness training Essex use the latest technology and techniques to carry out the water risk assessment Essex and after completion, you will be left with a professional assessment outlining where your areas of risk are. We will also document and present to you a method of reducing your risk, making an often-complicated process, easy to understand, follow and action.
The specialists at JC Water Services can also incorporate full schematic drawings, a log book, a written scheme of control, remedial works and a water testing regime in place, meaning that JC Water Services can offer you the full suite of services available within this sector.
Water Risk Assessment Witham & The Importance Of Water Testing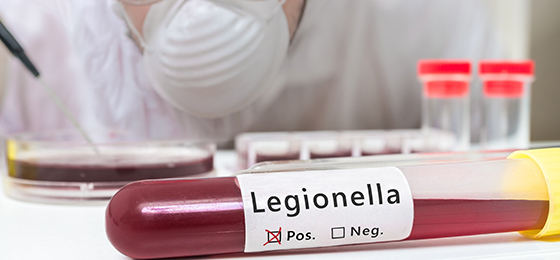 We have a national team of engineers at JC Water Services, who are fully trained in the latest water testing techniques. As a water risk assessment  company in Essex, we also have a range of laboratories around the country who carry out our water analysis. Our laboratories can carry out testing for legionella, microbiological and even chemical analysis, which provides us with plenty of data and results to review. Water samples are tested under various conditions for anything between 2 and 10 days and we're often able to tell before the end of the process if the results are likely to be out of scope. Our facilities management services handle every aspect of this for you and will also deal with the issuing of compliance certificates after testing for your water risk assessment Witham. JC Water services only uses UKAS accredited laboratories, so you can be assured of the highest level of service and accuracy with your results from our water risk assessment Witham and Essex company, every time.
Get in touch with a member of our experienced team for more information about the importance of water testing, legionella awareness training Essex, water risk assessment Witham and how our JC Water Services can help you, today.
Contact our customer support team if you have any questions.
With a 24/7, 365 days per year technical helpline and helpdesk/call out provision, we are always on hand to support your business