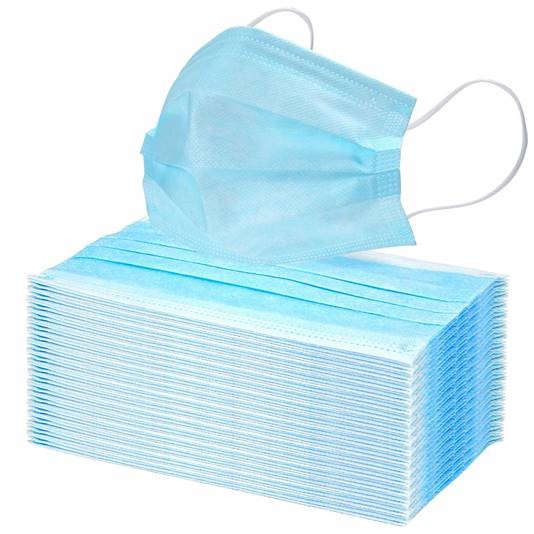 May 5th, 2020
Face Masks, Antibacterial Gel & Wipes, Cleaning Chemicals… All in stock NOW!
With a lot of businesses starting to think about how they might re-open cautiously and safely in the coming months; we are helping our customers prepare for the "new normal" of living with this virus.
We have been working with our supply chain to source the most effective and safe cleaning and PPE products on the market.
As well as continuing to practice the safe distancing measures we have all adopted in our workplaces and lives in general; we imagine that there may be a requirement to take extra precautions to protect staff, members and guests with personal protective equipment and products like gloves, masks and antibacterial gels.
We offer a large range of heavy duty cleaning products and the new Envirosafe Bacteria and Virus Control Kit that can be diluted and decanted into a 500ml spray bottle. We have an extensive range of face masks as well as anti-bacterial gel and wipes which can be useful for cleaning computers.
Finally we have sourced cleaning products suitable for wet areas, swimming pools, spas, changing rooms.
FS Plus 
Peach scented and suitable for use in all wet areas for the removal of limescale, calcium and heavy body fat soiling. Can be used on stainless steel. Removes rust, algae and some moulds.
Lemon Leisure
A completely neutral lemon citrus based cleaner for all areas that can be cleaned with water. This product has a high dilution, economical in use and is safe on all surfaces (except food areas).
Total Care
A high kill bactericidal cleaner for use in all areas. Kill rates for this product are available on request. Safe to use when facilities are in use. Fragrances available Lemon or Baby Powder.
Envirosafe Virus and Bacteria Control
A multisurface cleaner and sanitiser that will safely clean and protect by removing harmful bacteria, viruses and odours. Kills up to 99.9999% of microbes including Coronavirus, SARS and COV-2, which leads to the illness COVID-19.
Envirosafe is sold as a kit including: 4 x 5 ltrs of Envirosafe, labels and 20 x 500ml spray bottles
For more information on our products please email our sales team sales@thejcgroups.com
With a 24/7, 365 days per year technical helpline and helpdesk/call out provision, we are always on hand to support your business