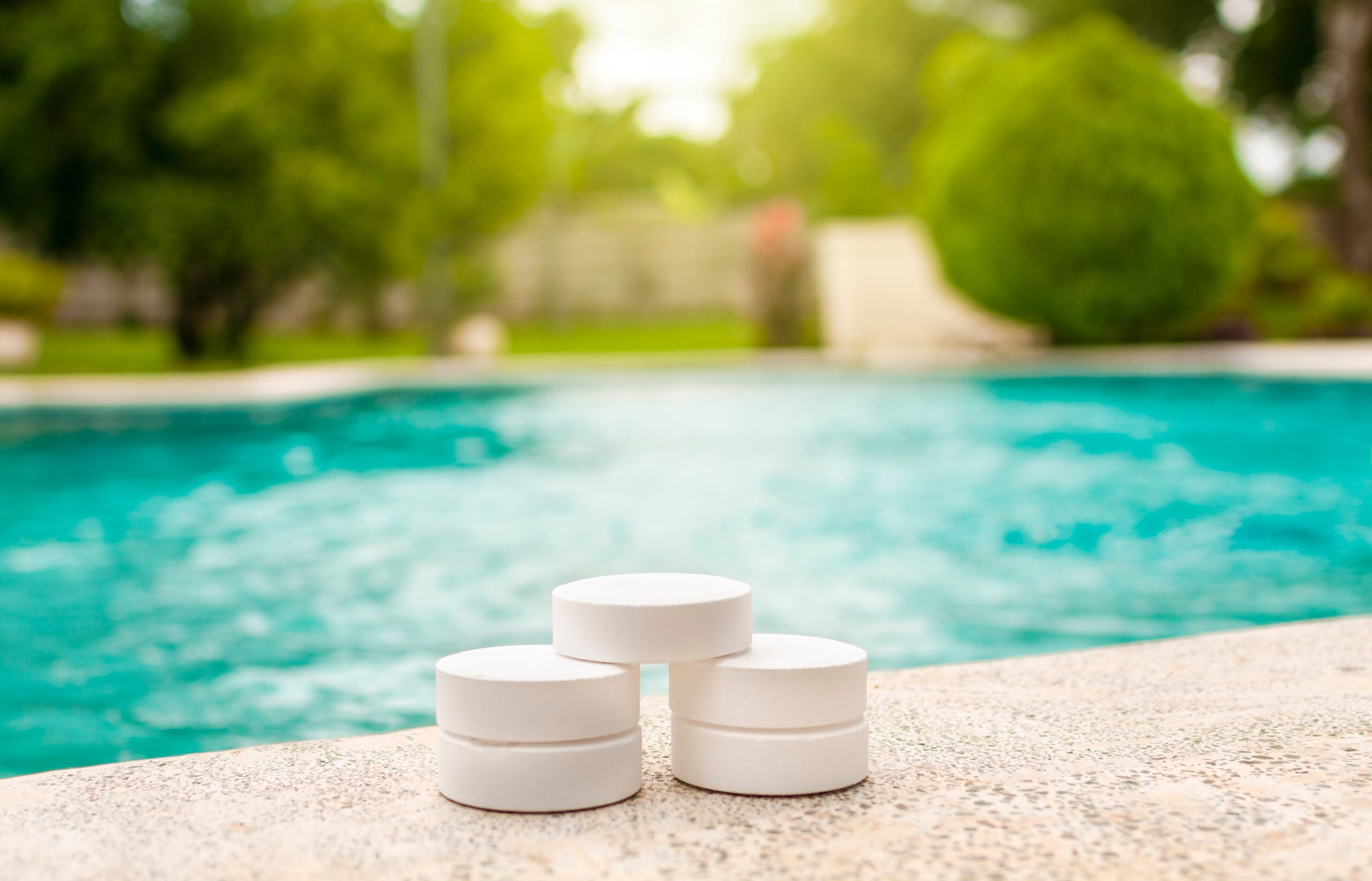 September 16th, 2022
Chlorine Shortage in the UK
There is huge risk to swimming pools, lidos, and spas across the UK as chlorine shortages lead to many being forced to shut temporarily. Chlorine is the key chemical used to treat bacterial nasties in pool water and keep them clean for public use. However, chloring for swimming pools is starting to run out. As if the energy costs and food shortages weren't enough to dampen our plans for Summer 2022. The chlorine shortage is here to make things a little bit worse.
What Impact is the Chloring shortage having?
Swimming pools across the country have been forced to close or operate on reduced timetables due to the lack of the chemical needed to run them. Parents were being warned swimming lessons may be cancelled and pensioners were told to forget about aqua aerobics classes as a result.
The Purpose of Chlorine in Swimming Pool Maintenance
Swimming pool maintenance is incredibly important, not only for the general workings of a pool but also cleanliness, with health and safety being a to priority in public places. Chlorine is the chemical most often used to keep swimming pools and Jacuzzis free of bacteria that can be hazardous to humans.
When chlorine enter the water, it breaks down into further chemicals. These chemicals then kill microorganisms and bacteria by attacking the lipids in the cell walls and destroying the enzymes and structures inside the cell, rendering them oxidized and harmless.
Though swimming pool maintenance is important, including the use of chlorine for swimming pool cleanliness, it does have its downside. Chlorine is known for having an unpleasant smell for many people, plus it can cause skin irritation for those with sensitivities. If too much is used, it can be quite harmful, so there are regulations on how much is a safe amount to use in pools.
Why is there a chlorine shortage?
The chlorine shortage has been blamed on many factors. Like with many shortages now, the chlorine shortages have been attributed to a backlog of supply from China due to Covid-19, along with transportation issues due to Brexit border checks, the Ukraine-Russia war, and a fire in a US chemical plant in late 2020. This has led to soaring prices for chlorine, which many UK pools cannot afford. Who'd have thought such big political world events would cause ripples in our every day access to our local swimming pool!?
Is climate change also having an impact on supplies of chlorine for swimming pools?
The recent hot weather is also said to be causing issues, with 'extreme heat on the water' meaning the chemicals burn faster than usual, plus the heat is causing a huge demand for pool use.
Swimming pools in the UK have seen costs double as the cost of living sees prices for electricity and heating rise significantly. The extreme hot weather (due to climate change) only made matters worse, with members of the public flocking to swimming pools to cool off.
With additional people using pools, facilities are needing to use more chlorine, which is ramping costs up even higher.
The Solution
In a bid to combat the chlorine shortage, many pools are asking swimmers to not wear deodorant, perfume, or lotion before entering the pool. They've requested that people shower before and after entering the water. Every effort is being made to keep chlorine costs down, so they can ensure local public pools can operate throughout the warmer months.
Perhaps there is now incentives for chlorine alternatives?
How Can We Help?
We know that many leisure facilities will have concerns with their swimming pools, which is why we can provide solutions when you need them most. We can provide a host of maintenance options at affordable prices to ensure your pools are inviting and maintained for swimmers.
The last thing you need is other issues with your pool, so our maintenance packages provide an all-in-one solution. Having your pool regularly checked and maintained is the best way to combat any potential issues before they arise, and we have expert, experienced engineers that provide both planned and reactive maintenance as needed.
We work in accordance with industry regulations and are members of the Institute of Swimming Pool Engineers (ISPE), providing you with 24/7 helpdesk support. Ensuring your swimming pool is a safe environment, we can also help train your staff to ensure the ongoing maintenance of your facilities in between our visits.
There are no shortcuts when it comes to maintaining an efficient, clean, and safe swimming pool your visitors can trust. We can arrange a call-out as soon as possible as well as maintenance contracts by contacting us today for a free quote.
With a 24/7, 365 days per year technical helpline and helpdesk/call out provision, we are always on hand to support your business